Custom built software to streamline your business operations
Building top-quality software and mobile apps for over 15+ years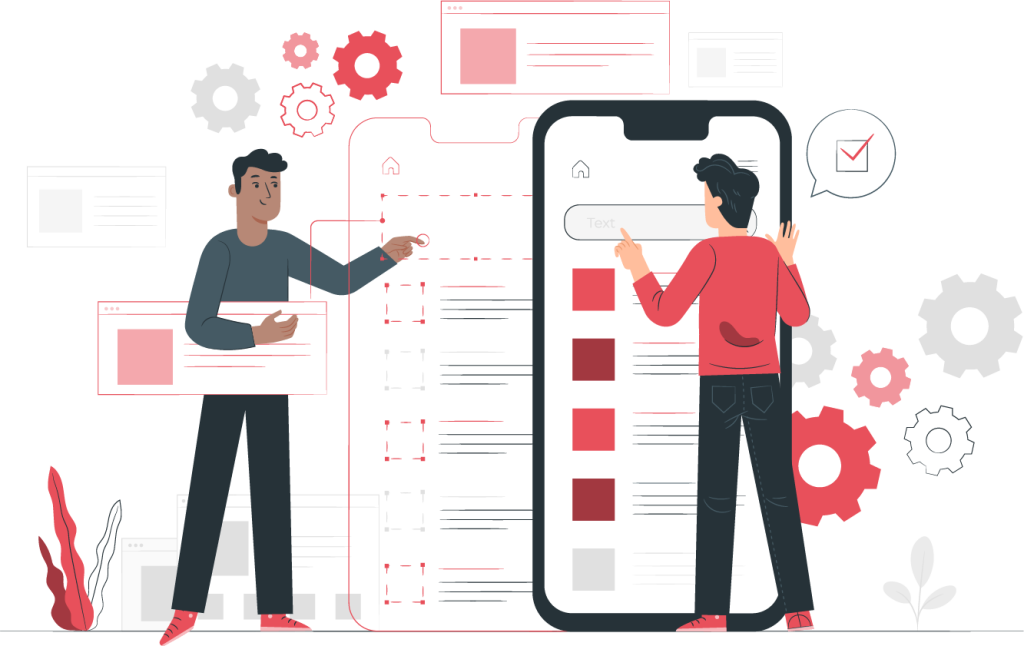 Creating exceptional digital experiences trusted by brands worldwide
We are a team of versatile software engineers and developers to create and maintain mobile apps for your business – creating scalable solutions, focused to drive user engagement.
App development services for ios & android to empower your business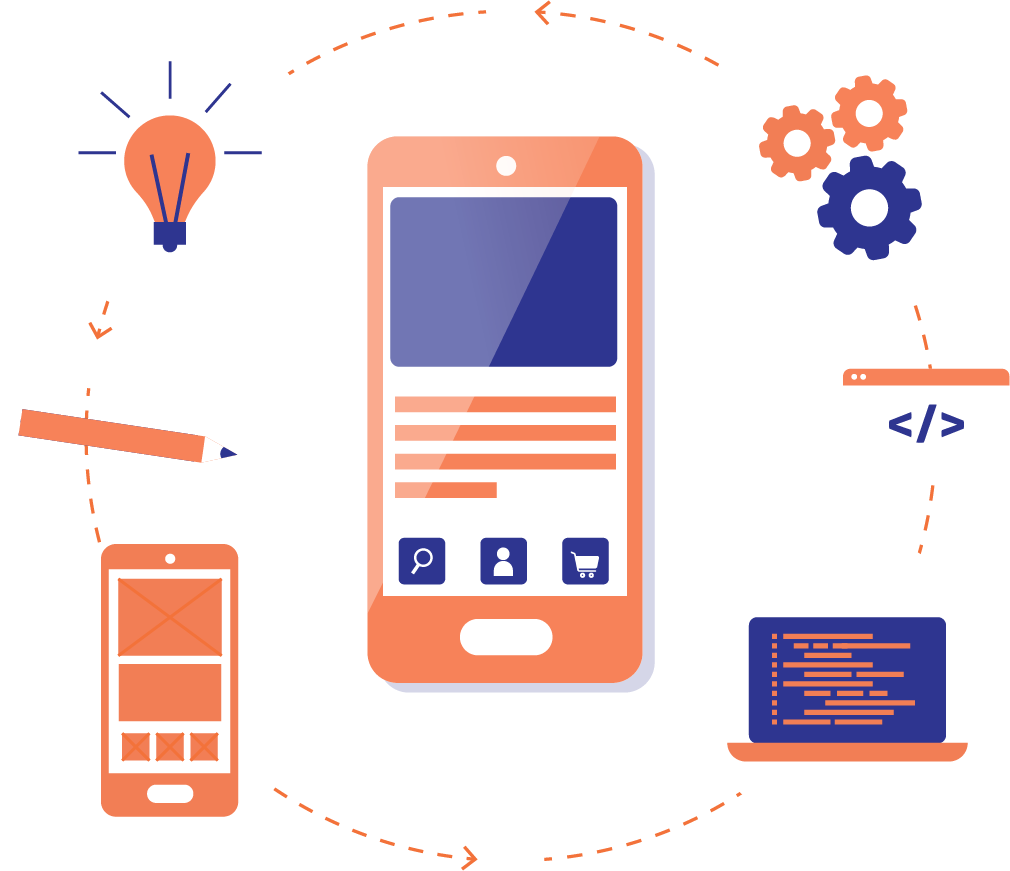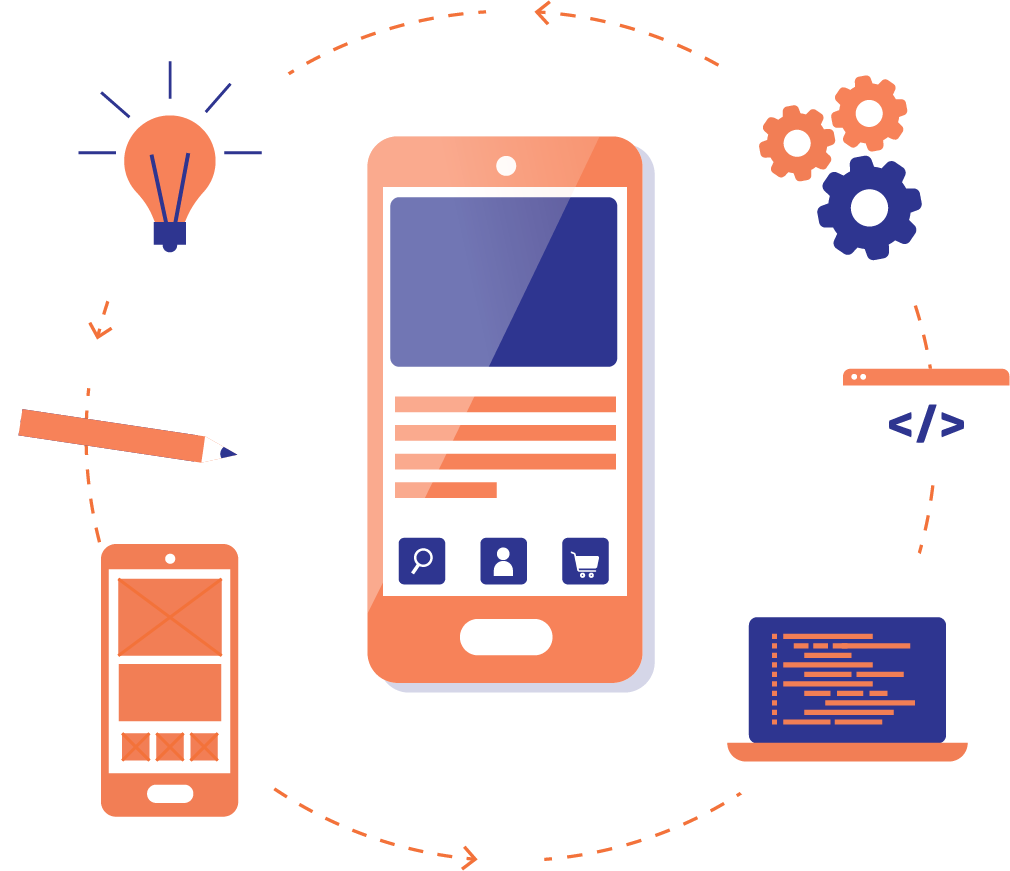 Our Mobile App Development Process
To maintain product integrity and improve our developers' productivity, Impinge Solutions adheres to the following stages of a mobile application development process:
Custom Mobile App Development Services
For more than 15 years, we have been creating high performance, feature-packed mobile and web applications for all major platforms including Android and iOS.
As an expert in software development, the software wizards at Impinge Solutions create web and mobile application solutions that are bound to meet business requirements, owing to our unmatched technical expertise.
Impinge Solutions - top app development services
Mobile web app development
We have a team of mobile web developers, including software engineers, visual designers, and UX designers, who are dedicated to their profession and have deep expertise in mobile web app development to help customers get the engaging mobile web app with a user-friendly experience.
iPhone app development
At Impinge Solutions, we have more than one decade of iPhone app development experience and can easy to build scalable and secure digital solutions with cutting-edge apple technologies. Being the custom iPhone app development company, we make sure that you will get glitch-free and hack-proof iPhone applications that support different versions and guarantee that as SMEs, your company will get maximum benefits from our iOS app development services.
Android app development
From startups to large-scale enterprises, we have future-forward and full-service android app development solutions to engage target audiences at scale and grow your brand even in the most challenging times. Whether you're associated with automotive business, healthcare, human resources & training, education, sports, fitness & wellness, media & publishing, retail & eCommerce, or entertainment, we have a complete suite of app design and development skills to develop tailor-fit android apps for all types of businesses and industries.
Windows app development
As digital pioneers, our team of window app developers stays up to date on current industry trends and ensures that your Windows app will provide excellent performance to end-users and deliver a seamless working experience across various platforms. When it comes to developing flawless, we evaluate your business needs, prepare a plan, consider wireframing, create the back-end functionalities, deploy the window application, plus conduct rigorous testing to ensure the quality of your app and exceed your expectations.
Game app development
Hire the best game app developers from Impinge Solutions and craft feature-rich sports and gaming apps with us. Our diligent game app experts are specialized in HTML5 game app development, 2D & 3D games development, Facebook game development, window game development, action & educative games, android & iOS game development, single, multi-player & multi-device games, and many other game development services to fulfill your unique business requirements and make your application publicly accepted.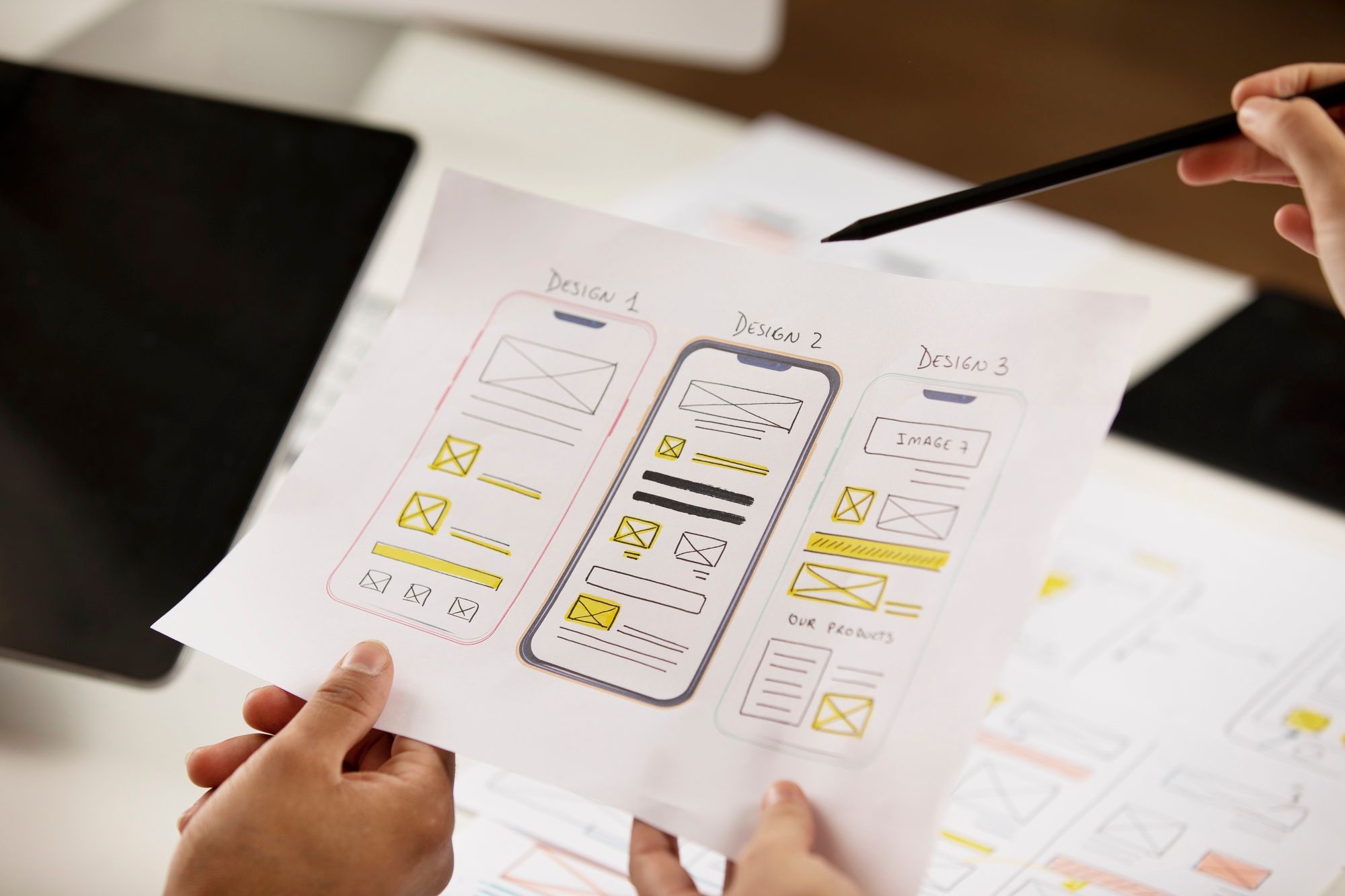 Your quest for the ideal mobile app development team ends here:
Learning and developing an app on your own may cost you your valuable time and resources. With Impinge Solutions as your app development partner, you can be assured to efficiently carry on with your business routine, while we cover you with what we're good at—reliable mobile development.
Complements we got from our customers
Nolan Schaefer
Good contractor. clarity about design skills or familiarity with my specific project subject was needed. Was my first project so I take small responsibility. Overall satisfied with the project, paid much more than I originally thought. but there was changes made as well. thank you
Hockey Game App
Robain de Jong
Ankur has been a very understanding and responsive employee. He wants to solve the issue and comes up with alternative solutions. He cares about the end-result and is willing to go the extra mile to get to the end-result. One way or another. Ankur is very capable of solving extremely complex issues and translating generic concepts into practical solutions. I would love to work with Ankur again, as you know that he will get you the job done.
AsomaTV Multimedia S.L.
Bruce Hart
Arshdeep has been the team lead and project manager for my company web product Klik Jamaica. Working with Arshdeep is a pleasure as he is extremely thorough and an excellent communicator. Arshdeep is very methodical and exacting in solving problems and weighs each issue before jumping to a conclusion. He is very reliable and i hope to continue working with him for a long time.
KlikJamaica
Ready to discuss your project?
Let us know your area of interest, and get started with us.
It all starts with a consultation..
Let's begin with a call to get to know more about your business and your marketing goals. Book a free consultation with one of our experts. You would be surprised to see how promptly we get back to you after you submit the contact form.