Full-spectrum content management system (CMS)
Set up in 2005 with an aim to transform your content management hurdles into a competitive advantage. We are the #1 CMS Service Provider Company and can help any business create and manage their content, including documents, websites, graphic assets, videos, and more.
Understand the importance of using a content management system
A CMS (Content Management System) is a software application that you should leverage to familiarize your users with your brand through digital content like blog posts or web pages. When choosing and implementing the right CMS for your web project, it becomes easy to gain many benefits. For example, the Content Management System is suitable to streamline your authoring process, and it helps you update the website content from remote locations and anywhere when it is needed.
In addition, customization is one of the main benefits of using a CMS. It means you can change the front-end layout by making modifications in its back-end and can add additional features to meet your website and particular business needs. Moreover, the best CMS solutions like WordPress, Drupal, Shopify, Joomla, Magento, CMS Hub, Opitmizaely, and Magnolia come with an integration facility. Plus, it enables businesses to get a digital experience through a variety of channels such as mobile apps, websites, social media, email, and noticeably more.
Different types of content management system offerings
As every business has a unique set of goals. At this point, choosing the Content Management System as per your company's need can become the right option. When hiring Impinge Solutions as the Content Management System Service Company, we can assist you in organizing your digital content through popular CMS solutions that are mentioned below:
Component content management system (CCMS)
Manage your content at a component or a granular level and provide benefits like reduced delivery costs, reduced maintenance costs, traceability, reduced translation costs, greater accuracy, consistency, etc.
Web content management system (WCMS)
It is a Software Content Management System crafted for web content, or you can understand that it is a set of tools utilized by SEO teams and even non-technical users to create and manage digital information on websites.
Enterprise content management system (ECM)
There is no need to invest time in the management of unstructured data because the Enterprise Content Management System is the best option to store all your unstructured data in one place and help you enhance the value of your small business.
Digital asset management system (DAM)
Make your assets available via Digital Asset Management System and find, organize, store, retrieve and share the digital content catalog of your company from one place.
Why should you choose us for content management systems?
Impinge Solutions strives to provide comprehensive and custom CMS (Content Management Systems) and has a team of implementation engineers with solutions architects to know your special content-related needs, and they will recommend ways to handle your various content files efficiently. Whether you are looking for a partner to write your content, uploading, formatting, animation, organization, synchronization, translation, management, or publishing, we promise to use our extensive experience and in-depth skills in order to work as per your customization needs and support your business 24/7 so that you can grow your customer base and stay ahead of the game.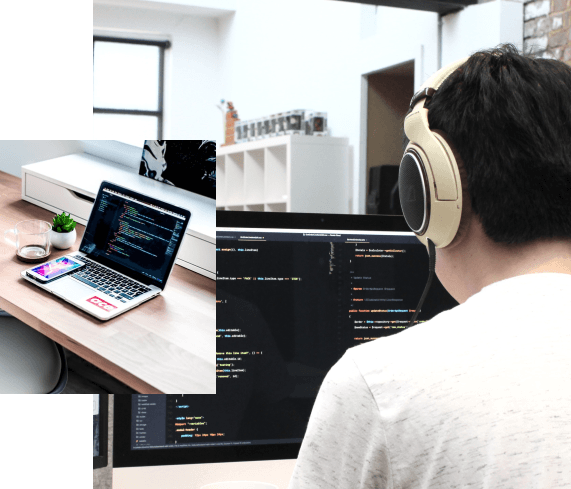 Need assistance with your content management system?
Hundreds of people come to Imping Solutions to get their project done with our CMS experts, Don't hesitate, you can also give us a call at +1 (650) 587 4948 or email: info@impingesolutions.com to customize your Content management systems.