Previous year was tech-loaded as there were so many gadgets, websites, applications and e-stores ruled the digital world across the globe. People have started depending more on online portals for performing most of their tasks. Ecommerce websites and ecommerce shopping apps have gained immense popularity during the past and they are still at high demand. Shopping from your home or office, sitting on your couch and checking out each and every brand from your mobile phone, it is as good as it seems. No one wants to leave their comforts and these mobile apps have brought comfort at your home.
There are many hassle-free benefits associated with online shopping that turns people towards it. You don't need to face massive crowds to grab discounts and special deals. Earlier, physical stores were full of people spilling over these deals, but lots changes have been seen in 2016. There was no such flood of people on stores as they were busy in shopping through their mobile phones using ecommerce mobile apps.
Mobile apps for ecommerce stores have changed the shopping trend and it is expected that it will rule the roost even in 2017. Shopping habits of the shoppers are changing and even brands are also actively encouraging their store apps by providing special deals and offers. This tech change from p-store to e-store has also raised the spirits of brands and stores as they keep announcing handsome deals and offers on their apps on special occasions like Black Friday, Christmas and New Year.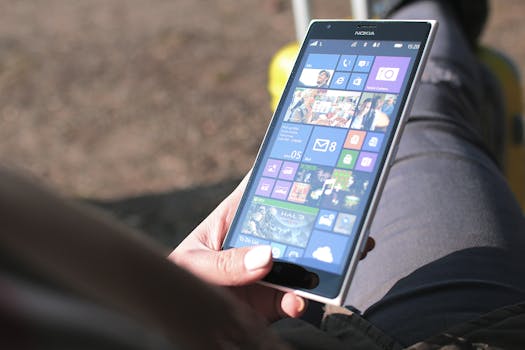 TechCrunch has crunched the numbers with a report on Adobe's final numbers on Black Friday. They figured out that this year's sales surpassed estimates, with $3.34 billion – 21.6 percent growth, year-over-year. It has been found that mobile phones achieved the highest sales of the year on Thanksgiving and Black Friday with top online retailers like Amazon, Target, and Walmart. This has certainly proved that mobile has opened a new era of online shopping, with its turbulent contribution on their online sales through elite mobile app deals. 2017is expected to be the year of mobile ecommerce that will definitely overshadow trend of shopping through desktop ecommerce sites.
They added that, "in 2020, mobile apps are projected to generate 188.9 billion U.S. dollars in revenues via app stores and in-app advertising."
There are many reputed brands that shifted themselves from desktop to app completely and they earned mixed reactions. There were other brands who dared to go to on app as well along with desktop site. Though it was too soon to leave desktop and move to mobile phone, but it made their business more reachable resulting in the significant increase in both sales and business popularity. Even though mobile apps have shown extraordinary performance but there are still many businesses that are not in favor of completely shutting down websites and depending completely on mobile apps.
Data is more concatenated in an app form than websites. We can easily track the sales through mobile apps and desktop site. It has been found that efforts we make hit rightly through the app and user-experience is also consistent. Moreover, it is the known fact that people spend more time on mobile apps than mobile sites. Having a mobile app for your business will help you know their shopping behaviors, which can prove beneficial to your business.
Those who have knowledge of marketing or have hired someone for it, they can use their mobile app as a direct marketing channel to promote their brand. But it is important that your app should provide them an ease and excellent user experience that they find in exploring on desktop websites. It should have all the options clearly displayed, be easy to browse and operate and loaded quickly.
Businesses need not to look further if they want to have a mobile app of their business. Should they want to use it for lead generation or sales, there's a wide range of mobile app builders that they can choose from. If you're looking for an all-in-one solution, look no further – Impinge Solutions can take care of the work for you!